Physiotherapy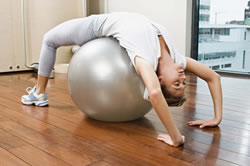 Our Physiotherapist will perform a comprehensive examition to completely understand your problem, and create a treatment plan that fits your needs.
Whether your conditon is acute (sudden) or chronic (continual), physiotherapy will let you breathe a sigh of relief.
Here are just some of the most common conditions that can be treated through physiotherapy:
Arthritis
Sprain
Strain
Back Pains
Discolations
Fractures
Paralysis caused by stroke and/or injury to spinal cord
Weakness (especially of the arms and legs)
Swelling and Soreness
Inability to use the arms, legs, and much much more
So, please feel free to contact our physiotherapist and discuss your needs!