Acupuncture
Traditional and medical Acupuncture are practiced by our Physiotherapist and Acupuncturist.
How can Acupuncture Help You?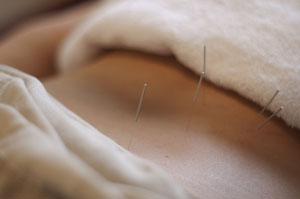 Acupuncture is part of the Traditional Chinese Medicine system, along with herbs, meditation, and a host of other techniques. Acupuncture is based on the concept that all parts of the body and mind are interconnected — every part influences the function of every other part.
The belief is that the various parts of your mind and body are connected by a vital energy called Qi (which is pronounced, and often spelled, Chi in the West). This Qi flows through the body, and any disruptions in this flow affect your health, resulting in illness. The goal of acupuncture is to keep this flow going smoothly, which keeps you healthy; or, if you're already sick, acupuncture frees the blockages that are causing your illness.
Some conditions that can be treated include:
Allergies
Asthma
Headaches
Back Pain
Insomnia
Anxiety
Dizziness
Depression
High Blood Pressure
Chronic Fatigue
Fibromyalgia
Musculoskeletal problems
Skin disorders
Please feel free to come in and discuss with our Acupuncturist any problems you may be having. Her goal for you is to achieve good health and well-being!